Building an eCommerce Website Using Divi WooCommerce Modules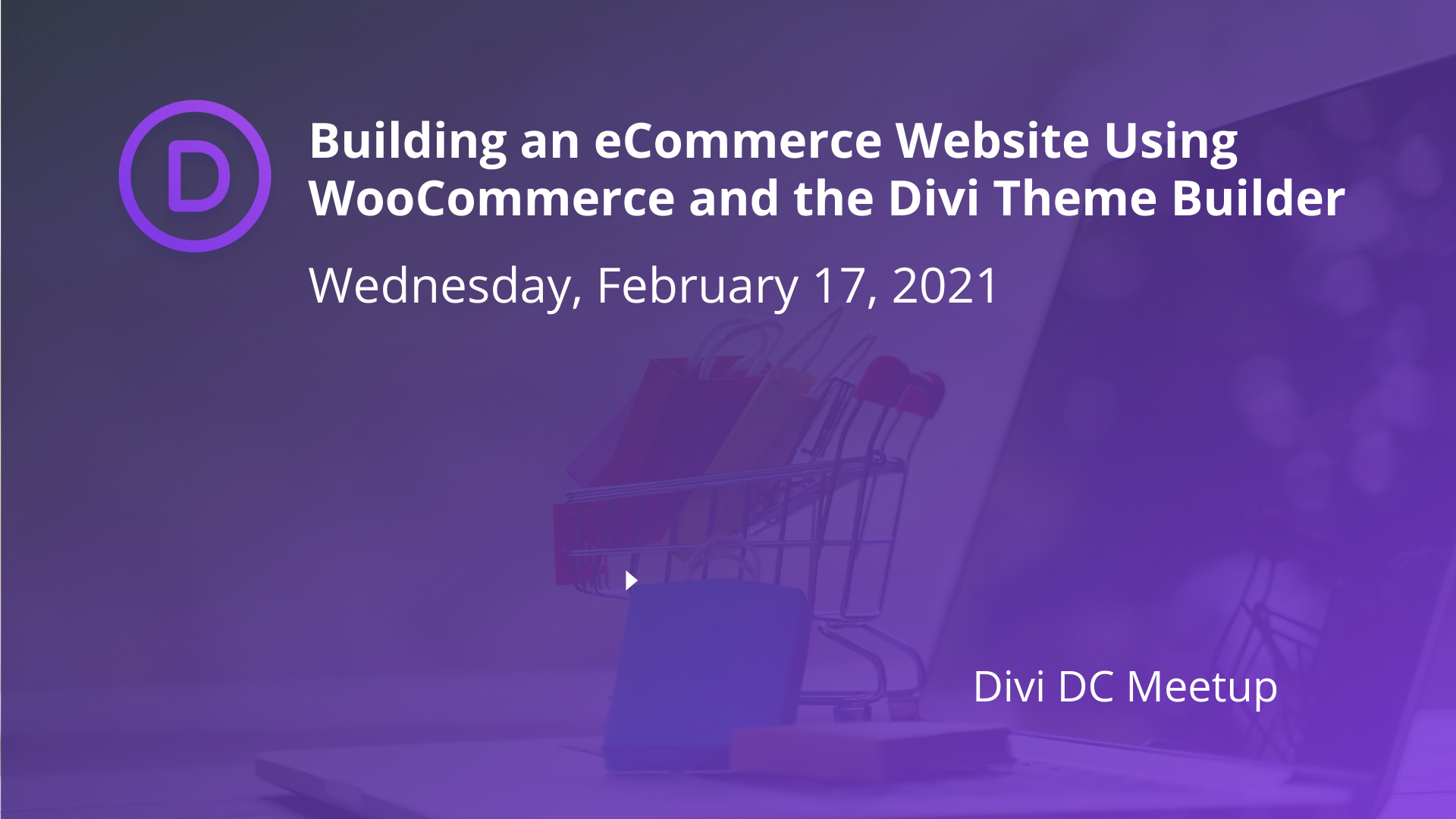 During the Meetup in February 2021, we explored how to use the WooCommerce Builder modules in Divi to build custom product pages for a mock eCommerce store during our meetup.
16 Fully Loaded Divi WooCommerce Modules
We'll review all the possibilities that all the Divi WooCommerce Modules have to offer. We'll learn how to create and control any individual WooCommerce element anywhere on your website. Using these Divi modules, we'll decide what shows up on product listings, move things around and even mix WooCommerce modules with standard Divi modules.
Towards the end, there will be time to network and possibly help those who have a specific issue related to the DIVI theme builder. We'll also provide an opportunity to share the most recent DIVI web designs we've created.
This meetup took place February 17, 2021