Rank HiGh in Local Search Pack 
We're Your Local SEO Experts
for Washington DC & Northern VA
Getting in the Top 3 positions of Google's Local Pack is our Goal! With J Browning Studio as your local SEO company, you can rest easy knowing that we have all the knowledge and experience necessary to give your business an edge online. We will plan an effective strategy that suits your needs and priorities. Our affordable packages monitor reviews, mentions, and keywords for local companies in Fairfax County near Washington DC and help place you at the top tier of Google's local search pack.
We'll Show yoU the difference between Local SEO Marketing Services and traditional SEO Services
Traditional or Organic SEO focuses on the website pages and structure and Local Customers with Local SEO Services
97% of consumers are online searching for local services and local businesses. Using our Local SEO tools and extensive keyword research, we will find the best local SEO clusters that will help you rank higher in the local search engines. According to Google, 88% of users who conduct a local search on their mobile phone visit a related store within a week.
Your improved search results will increase website traffic and local search visibility. In addition, ranking higher in the local search engine results pages and mobile searches will result in more sales and increased customer retention. Our SEO services provide strategies to rank higher in all the search engines.
Let us Manage Your Google My Business Page Local Optimization
Your company's Google My Business page operates like a local landing page right inside the search results when customers search for your brand. This is one reason why optimizing your Google business page is key to all local search campaigns. These local SEO efforts will help increase your local rankings by optimizing your Google Business page and Google Maps.
Don't Forget Bing Places for Local Business Local Optimization
We believe in including Bing Places for Business in a successful local SEO campaign.
Local Search Engine Optimization Perfection
All Local Citations should consistently Include the following:
Local Company Name
Physical Location Address
Main Phone Number
As local SEO experts, we ensure that your business locations are consistently represented in over 80 local search directories. It is crucial, especially in mobile searches, that your company is listed with the exact name, address, and phone number to avoid any confusion that duplicates of your business might cause. This is even more important when you have multiple locations.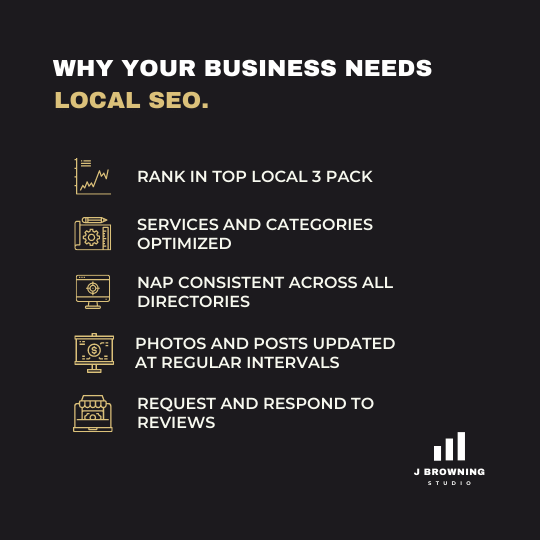 We'll make it easy for your local company to clean up old information and replace it with new information, business categories, and photos.
Let Us Optimize your local search results
We'll help you improve every detail, from Local Citations to Business Online Reputation. We give you insights into improving your local search content and online visibility – quickly and easily. But improving your local business listings will take time and effort!
Worry Free Local Citations Services
We Monitor Your Local Listings
Our citation services include over 80 online review sites and local business directories. We do the citation building for you. All you have to do is provide the business details. We will monitor for inaccurate listings and submit your business information update to the local data aggregators on your behalf.
We Manage Your Online Visibility and Reviews
We will let you know where your reviews are coming from and what they say about your business online. In addition, we'll give you feedback on how to respond to the good reviews and address those with problems in bad reviews.
We'll help you resolve reviews that could negatively impact your business by using an excellent customer service responses strategy and social media replies.
Out with the Old REVIEWS, In with the New
Our reputation management program decreases the number of people who will find your negative search results. We help you publish blog posts, social media marketing, and original images that promote your brand in a positive light. This process will work to remove or bury negative results. In addition, we'll monitor your reviews and mentions to protect against future damage to your reputation.
Reviews Provide Insights Into the Mind of Your Potential Customers
We'll use analytics and reporting to show you how to improve your reputation management. We'll help you update your website or products and services to reflect these concerns. By knowing your target customer, you'll be able to attract more customers and positive reviews in google search. It's a good idea to address any potential problems before they occur to continue building and managing a company's reputation.
In addition to reputation and local listings service, we all offer social media monitoring and digital marketing consultations to monitor your brand mentions. The good news is you no longer have to rely on word of mouth to know what your customers think about your brand.
We'll monitor your local listings and Google analytics to see how your online listings improve. We'll provide input for you every step of the way, optimizing your local SEO online marketing strategy each month.