SEARCH ENGINE OPTIMIZATION
Local SEO Services
for Washington DC & Northern VA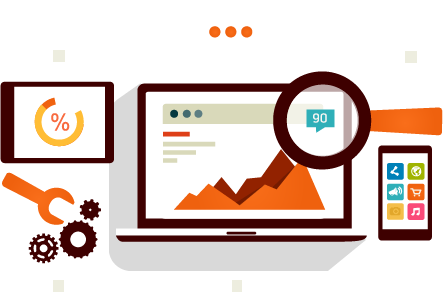 Find New Ways To Improve Your Search Engine Rankings
As an SEO Expert and Digital Marketing Specialist, John Browning helps small companies of all types improve their web content and internet marketing strategies. John works with clients as a team member to analyze website progress and customer conversions in Google analytics.  All advice is based on solid research and white hat SEO practices.
NO OUTSOURCING EVER!
Local SEO Starts Here and and is Managed by Local Professionals Living Here!
Who we are is who you get. John Browning will personally review and manage your account locally here in the Washington, DC area. He can visit you at your office when you need an in office consultation and is always a phone call away. We  do not use folks from India and other countries like most SEO operations in our area do nowadays.
John Browning is a DC SEO expert who helps companies optimize their website for local and mobile search optimization. Get more customers by being listed in the appropriate local search engine directories and aggregators for your industry or profession.
Get Started with Free SEO Audit
Call us today and let's review your website together.
John Browning can quickly and easily give you insights on how to improve your website content. But improving your ranking will take time and effort!
Implementation
All website designs are SEO friendly. We build creative responsive website designs customized to look perfect on any device (desktop, mobile phones and tablets).  Additionally, every webpage design layout follows the standard web design best practices and principles used in the industry. Every design is built to last with every update but most importantly your customers will love using them.
We love working with other agencies.
If you have short term SEO projects but don't have the staff, John Browning can help you fulfill the SEO demands from your clients seamlessly as part of your team.
SEO Website Analytics
John will monitor your SEO efforts and progress through effective use of Google website analytics and other SEO services.
SEO AUDITS FOR AS LOW AS $750
SEO AUDIT – 5 pages and monthly reporting and website maintenance available for as little as $750!
Improve site structure
Improve Organic Listings / Search Engine Ranking
Increase Sales & Conversions
Improve Your Search Engine Visibility with Proven SEO Tips
We'll provide the search engine optimization (SEO) strategies that help small company professionals rank higher in search engine results. Your customers will find your products or services listed before your competitors' listings. And John will help you separate the high ranking webpages from webpages that don't rank well for their respective keywords.
As your SEO Expert, John helps your small business discover the best search engine optimization strategies. He will do the research necessary to glean the distinctive key words & persuasive value propositions that attract the right customers for faster sales and conversions .
As your web designer he'll help you create stunning website landing pages that convert users into customers.
Monitoring, Reporting & InsightsTargeted Bonuses
We'll help your company identify keyword phrases for your industry. And we'll ensure that these keywords and related phrases are included in your web pages.
John Browning will monitor your search engine rankings and web statistics and compare them to your competition to avoid any gains in search engine rank from being lost.
What is the difference between local SEO and traditional SEO?
Traditional or Organic SEO focuses on the website pages and structure as well as links to and from the website. Local SEO focuses on other websites that list your company.
Local SEO Citations Should Include Company Name, Address, and Phone number (NAP)
A local SEO expert ensures that your company is consistently represented across all local directories and aggregators that these companies use to autofill your company information. It is important, especially with mobile users, that your company is listed with the exact name, address, and phone number to avoid duplicates of your business and confusion.
John will make easy for your company to clean up old information and replace it with new information, business categories, and photos.
Google My Business Page & Bing Places for Business Webpage Optimization
These local SEO efforts will help increase your visibility in Google My Business (GMB) and Bing Places for Business maps & local search engine packs. Listing your company in a consistent manner makes your business easier to find on your customers phones and search engine maps. And if necessary, all your Washington DC, Maryland, and Northern VA business locations will be optimized and listed separately as well.