Start Your Brand's Journey Toward Digital Marketing Success!
YOUR CREATIVE MARKETING AGENCY FROM START TO FINISH
YOUR CREATIVE MARKETING AGENCY FROM START TO FINISH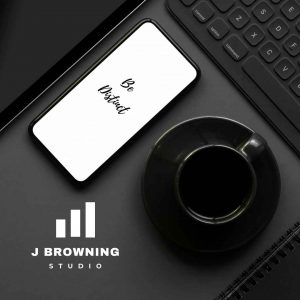 We are a full-service creative marketing agency that helps entrepreneurs plan their future, starting with the brand toward marketing success. We're here to create a strategy, from graphic design to search engine optimization, easy to understand and execute.
J Browning Studio specializes in WordPress Website Design. We are the best choice for professionals or small companies looking for individualized concierge service with a dedicated team member.
J Browning Studio can provide all the services that most larger creative design agencies offer at a fraction of the cost without the hassle of contracts.
We'll create a creative marketing strategy your customers will love with a website that's easy to manage. Or let us migrate your old website to a new WordPress platform, and we'll even set you with WordPress Hosting.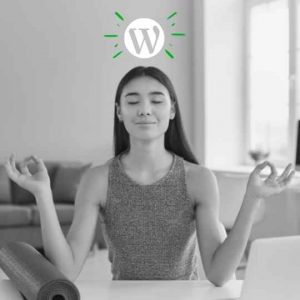 LET US GUIDE YOU TO WORDPRESS NIRVANA
MANAGING A WORDPRESS WEBSITE HARDER THAN YOU THOUGHT IT WOULD BE?
We can provide business owners with the training to design landing pages that convert their visitors into customers.
Give us a call at 202-838-6577, and we can develop a web design strategy to match your brand and give you the WordPress skills you need to make it happen.
FOR THE LEADER THAT IS DIY
Tired of Relying on a Web Designer? Learn How to Design a Website Yourself.
Are you looking for a new website?
J Browning Studio offers WordPress Training and Consulting to small companies and entrepreneurs. We've helped over 100 clients with their websites, so we know what it takes to make your site stand out from the crowd. Our WordPress training is perfect for beginners who want to learn how to build a website on their own or more experienced web developers who are looking for an edge in this competitive industry.
We offer affordable rates that fit any budget, so there's no need to worry about breaking the bank when you hire us! You can also take advantage of our free 15-minute consultation service before hiring us if you have any questions. No matter where you are in your business journey, we're here to help!
Best Creative Marketing Company to Achieve Goals for Your Brand
Testimonials
Excellent Work
"John did excellent work for us. He was succinct in his ability to translate very technical concepts into English so us not so tech savvy folks could understand clearly what we were getting into, not just with regard to web design, but also the world of SEO. From inception to completion, he was very thorough and put in the time to ensure we were satisfied at the end of the day. I would absolutely recommend him to any business looking to create or improve their existing website."
Zachery Dickie
Project Management, Sales & Marketing
I actually got more than I was looking for.
"I actually got more than I was looking for. I expected advice just about the SEO component. You provided feedback about writing, branding, etc. that was very helpful. I could tell you really went through the site with a fine tooth comb. I really found the general advice helpful. There was a lot of constructive criticism in there (which I needed). I found the page-by-page analysis very helpful and you laid it out in a way that was easy for me to implement. I'm not overly technical so I appreciated your step-by-step instructions.
P Maher
Blogger, Washington, DC
pleased with the results. No regrets.
"My search for someone to redo my company website led me to John Browning with J. Browning Studio. It was very comfortable from the beginning consultation where John had great insight and excellent suggestions on style and layout.
John laid out a timeline, provided ideas and options, and kept me updated on the status. I was very pleased with the results. No regrets in choosing John for the project."
P. Hillstrom