LOCAL DIGITAL MARKETING PHOTOGRAPHER
Professional Photography Studio Services
Washington, DC Professional Photographer
Make photography part of your digital marketing strategy. Whether you need a headshot photographer or photos of new products, our photography studio team, photo editors, and creative director will provide the skills and creativity you need to enhance your brand.
Professional headshots that will make you look amazing
Get a professional headshot taken at the location of your choice or at our DC-area studio. Our photographer and creative director will capture your best side, and we'll help you choose your best look.
You can choose from various packages that include different styles and outfits. Get a creative headshot for LinkedIn, social media, or dating apps. Share the memories of a special day with family & friends during a group photoshoot.
Portrait photographer for business or personal use
A portrait is a photo that typically features one person. A portrait photoshoot can relate to anything from their job title to an intimate moment such as a wedding day.
There are many different types of portraits, including an actor headshot, a model headshot, a couple , or a family portrait to accommodate any occasion, whether it's or personal like a significant event.
We'll be with you every step of the way to make sure have the best photos and the best time!
High-End Professional Headshots for Real Estate Agents and REALTORS®
If you're a real estate agent, we can provide photography services for your listings. Our photographers are experienced in capturing the perfect shot to attract that ideal client and get more website traffic from search engines.
Order yourself a professional headshot! Our team specializes in taking pictures of agents in the studio or in the field—whatever works best for them. One of the most important things a real estate agent can do to be successful is have an attractive headshot. A well-designed and professionally taken photo will make you stand out as the best choice for your customers' needs, as well as impress potential customers with your professionalism.
So whether you need someone to capture those beautiful sunset shots of a listing or snap some quick moment for your social media marketing; we can help make sure all your branding images look their absolute best.
SOCIAL MEDIA MARKETING
Get stunning photos for your social media channels
Many companies are turning to social media advertising platforms like Facebook, Instagram, TikTok, and Pinterest. These paid ads allow you to put your ad out into the world so you can reach and impress as many potential customers as possible.
An excellent Facebook ad image can make or break your campaign.
We'll use all our creative marketing skills to create an ad campaign with great results!
Social Media Profiles LinkedIn, Facebook, or Twitter
Business Photos for Print Marketing
Product Photos for Website or Online Marketing
Real Estate Broker Headshots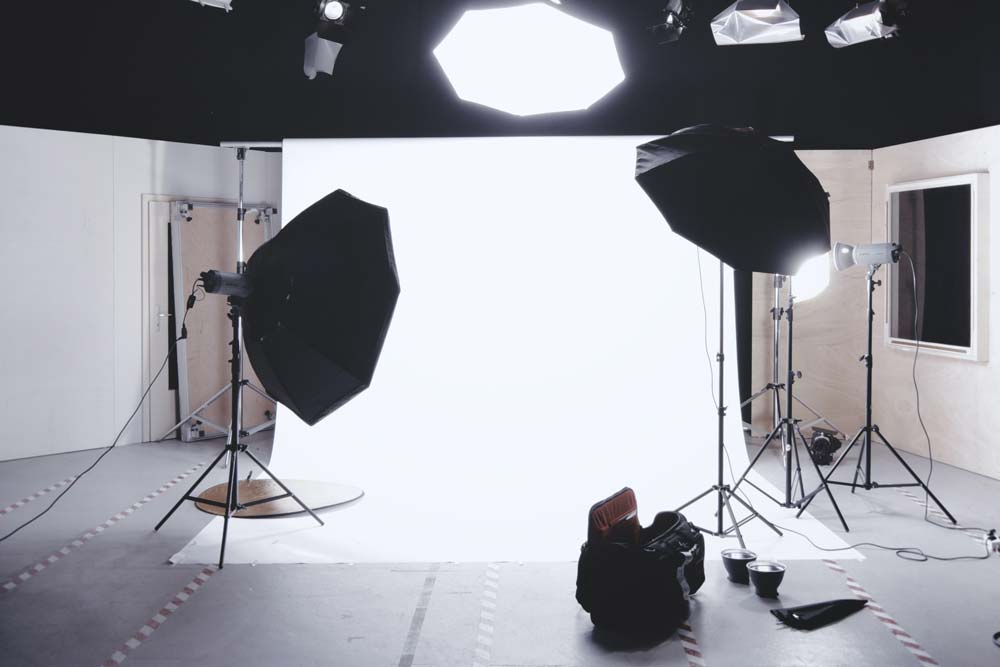 COMMERCIAL PHOTOGRAPHY STUDIO SERVICES FOCUSING ON YOUR VISUAL CONTENT BRAND AWARENESS
Professional photography Studio for your products
The power of high-quality pictures and video are sure to boost sales on amazon. Call us for a photography session from our trusted team, where we will capture all aspects of your product line and deliver the photos ready to publish to your Amazon store.
MAKE YOUR ONLINE PRESENCE UNIQUE
PRODUCT PHOTOS FOR WEBSITE OR ONLINE MARKETPLACE
If you want your company to increase search engines, our web marketing experts can help. Our photography studio is part of our marketing efforts. We enhance your online presence by using photos that match your target audience and brand. We employ photographers who create images that attracts new clients and stand out online. It's important to use original photos on a target audience and brand. We work with businesses of all sizes across a wide range of industries – from models and actors to realtors and law firms.
Your online presence is what people see when they search for you on Google. How do you want them to think of your company? Photos are an important aspect of how customers perceive your business, so make sure that the images displayed match who you are and what you offer. We help inspire action by taking high-quality photos that capture all the right elements to give potential clients a good impression before even meeting face-to-face. The more original content we have available in our listings, the higher it will rank in organic searches which means more traffic coming straight to your site or landing page! This also helps boost conversion rates because visitors will be able to get a feel for your brand.
If you want to increase traffic and sales, consider the power of a good photo. Photos are one of the most important aspects when it comes to marketing your company online. You can have high-quality photos that will rank highly in Google's image photography services. We understand how people think so we'll be able to create original photos that match your target audience and brand best!
Let's get started creating awesome content together!
SMALL BUSINESS AND MID SIZE COMPANIES
BUSINESS PHOTOS FOR ONLINE MARKETING
It is essential for small and mid-sized business owners to have photographs of their products on their website. This can be a challenge when you don't photograph your own product, but we want to make it easier! Our team will work with you in order to find the perfect pictures that not only look good, but also sell well.
When it comes to marketing your business online, having high quality photos is of the utmost importance. Not only does it give an impression of professionalism for potential customers, but you'll also get more views on your website when people scroll through their social feeds or search engine results pages (SERPs). We provide professional photography services that are affordable and tailored specifically to small businesses. If you want even more control over how your images will look, we offer a full service package where we come into your office and take pictures while capturing video for Youtube videos if desired. We also prepare photos for traditional advertising marketing material when needed.
Contact us today and let's work on getting you more business and becoming more successful than ever!
PHOTOGRAPHY BUSINESS

FAQS
How is digital marketing photography delivered?
Photos will be shared via a DropBox account. Photos can be delivered in a variety of formats (.jpg, .png, or raw files). Client only choose exactly what they need for their website campaign. No need for multiple versions of the same product or pose.
Is photography part of digital marketing?
A Photographer helps businesses by providing what they're after – quality images that will entice prospective clients and customers to spend hours on the website looking through product or service offerings.
How do digital marketers use photos?
Photos can do wonders for getting you noticed on Google Images—i.e., getting an entry onto the first-page results for your keyword phrase.  Images receive more clicks than other content types.
What is a digital media photographer?
High quality images are an essential part of marketing. Our branding agency works with professional photographers who offer unique photography alternatives to purchasing stock photography. Photos are taken in your home, office, outdoors or in our photo studio.
Stock images are poor substitutes for images on your website to describe your business, personality or character. Our professional photographers provide you with fresh content original to your own website that will attract your ideal clients.