DIGITAL MARKETING SERVICES
Optimize Your Customer's ONLINE Journey
Our Digital Marketing Process
Search Engine Marketing that Gains Insight and Converts Customers
J Browning Studio can help you succeed with all your online marketing efforts as well as monitor and report your small company strategy success.
Branding Your Online Success
John Browning helps small business owners of all types develop their web design and online presence. He works with your company to improve web content that helps your business get found by search engines and customers.
John helps small business professionals determine the best internet marketing strategy suitable for their product or industry.
WORDPRESS WEBSITE DESIGNER
We have been using WordPress to design and build beautiful websites for over a decade now. Call us and let's build your next online brand, blog, or ecommerce website.
SEO
Do you want to rank higher in Google?
We know that SEO is a complicated process. That's why we offer affordable and effective SEO services for small companies and entrepreneurs. Our team of experts will help you get the rankings you deserve!
You can finally stop worrying about your company's online presence. Let us handle all the work so you can focus on what matters most – running your business!
We are an award-winning, full-service digital marketing agency with over ten years of experience in search engine optimization (SEO) and web design.
Contact our team today for more information or to schedule a free consultation!
.
Search Engine Marketing & Paid Advertising Campaign Management
Every keyword in a pay-per-click (PPC) ad counts. John acts as your SEM Manger and helps your company choose effective keywords words using tools and strategies that measure data trends and analytics. John will set up your company's Google Search AdWords account and manage your advertising campaigns. He can also monitor your online advertising ROI with Google AdWords software.
Understanding how Google Analytics and Google Search AdWords programs increase ROI are crucial to managing the digital marketing success of your online business.
Facebook Marketing & Online Advertising
John Browning can help you design Facebook Ads that connect and convert or send visitors to your website. Whether you need images or text that generates leads, John Browning can help you deliver the best ad campaign to your customer at the lowest cost possible.
Social Media Marketing Strategies
Get Noticed, Shared & Liked
MOST AMERICANS USE FACEBOOK OR OTHER SOCIAL MEDIA NETWORKS, MANY ON A DAILY BASIS
It may seem hard to justify the time it takes to keep up with social media. But now more than ever, it is important to know which social media networks are the best to share information with your customers.
Together we'll determine which social media platform works best for engaging with your customers. We provide the research to show you what social media networks your customers are using and the times they are using them.
 J Browning Studio will build your company pages for you:
Facebook Business Page Marketing
Twitter for Business
Google Plus Business Page & Places for Business
LinkedIn Company Page
Pinterest for Business
Instagram for Business and more!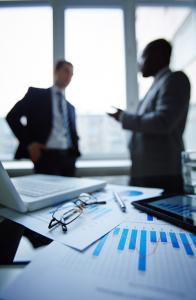 As your Social Media Marketing Consultant, we'll help your small business develop a social media marketing strategy and give you the best advice on how to increase engagement with your customers while gaining visibility for your brand.
John Browning coaches small business professionals on which social media sites are optimal for their profession or industry. He will teach you how to use these social media networks to broadcast content in an engaging way to a much to an audience that is looking for the products or services you provide.
Bottom line you need to be where your customer will find you. Small Business professionals need to use all the internet resources available. A good social media campaign is one resource that can help.
Content More Likable & More ENGAGING
Social media marketing is an essential strategy for any online small business. There are so many ways to share content. We help you sort and find the best social media networks for your industry.
Getting high search engine rankings is becoming more difficult. Many small business professionals think they don't have time to use social media networks. Worse yet, some professionals believe they don't need to use social media at all. We provide the training you need to alleviate the fears by learning the skill necessary to become a social media expert. Check out our Social Media Marketing Board for Inspiration.
Online Ads and Digital Marketing Materials that Engage Your Clients
Local Services Provided by John Browning himself

As a digital marketing expert, John Browning helps small business owners all over the Washington DC and Northern VA area improve their internet marketing efforts.  Additionally John helps your company increase local visibility in search engines and local directories.
John Browning works with your business as your "SEO manager".  As a contracted team member, he strives to improve the content marketing opportunities every webpage has to offer.  And John ensures that your company website is following SEO best practices.
Lastly, John provides the SEO tools you need to beat  internet competition. John will analyze your competitors SEO and social media marketing strategies.  By doing so, you will discover the SEO keywords and habits that are most likely to increase your rankings and local visibility.
Services Never Outsourced!