Digital Marketing


CMO Services Available for Small Business

No Time for Marketing? Hire us as your Contract CMO! We'll provide the project management marketing skills you need to keep your social media and ad campaigns running smoothly and within budget.
Are you a small business owner who is too busy running your company to focus on marketing?
That's where we come in – J Browning Studio offers a variety of marketing services that are designed to help you get the most out of your marketing budget. We'll help you create a strategy that fits your needs and helps you reach your target audience.
Not only will our services help you grow your business, but they will also save you time and money. You won't have to worry about hiring a full-time marketing staff, or about trying to learn all the latest marketing techniques. Leave it to us – we know what we're doing!
OUR DIGITAL MARKETING PROCESS
At J Browning Studio, we let you choose the marketing services you need and we will custom tailor a business strategy to grow your brand.
Choose from the following services:
Email marketing Campaign – Email marketing helps reach current and potential customers.
Social media marketing (SMM) – SMM focuses on developing a social media strategy using a marketing platform to reach your target market. Our digital marketers will help you determine the number of marketing channels and influencer marketing you need to promote your brand effectively.
 Branding and Creative services– A creative agency can provide you with all of your business's branding design and website development needs.
SEARCH ENGINE MARKETING THAT GAINS INSIGHT AND CONVERTS CUSTOMERS
J Browning Studio can help you succeed with all your online marketing efforts and monitor and report your small company strategy success.
SEARCH ENGINE MARKETING & PAID ADVERTISING CAMPAIGN MANAGEMENT
Every keyword in a pay-per-click (PPC) ad counts. We act as your SEM Manager and helps your company choose adequate keywords words using digital tools and marketing strategies that measure data trends and analytics. In addition, we will set up your company's Google Ads account and manage your advertising campaigns. We'll also monitor your targeted ads with marketing automation tools.
Understanding how Google Analytics and paid ads increase ROI is crucial to managing the marketing success of your online business.
As your Social Media Marketing Consultant, we'll help your small business develop a social media marketing strategy and give you the best advice on how to increase engagement with your customers while gaining visibility for your brand.
Our CMO coaches small business professionals on which social media sites are optimal for their profession or industry. He will teach you how to use these social media networks to broadcast content in an engaging way to a much to an audience looking for the products or services you provide.
The bottom line, you need to be where your customer will find you. Therefore, small business professionals need to use all the internet resources available. An excellent social media campaign is one resource that can help.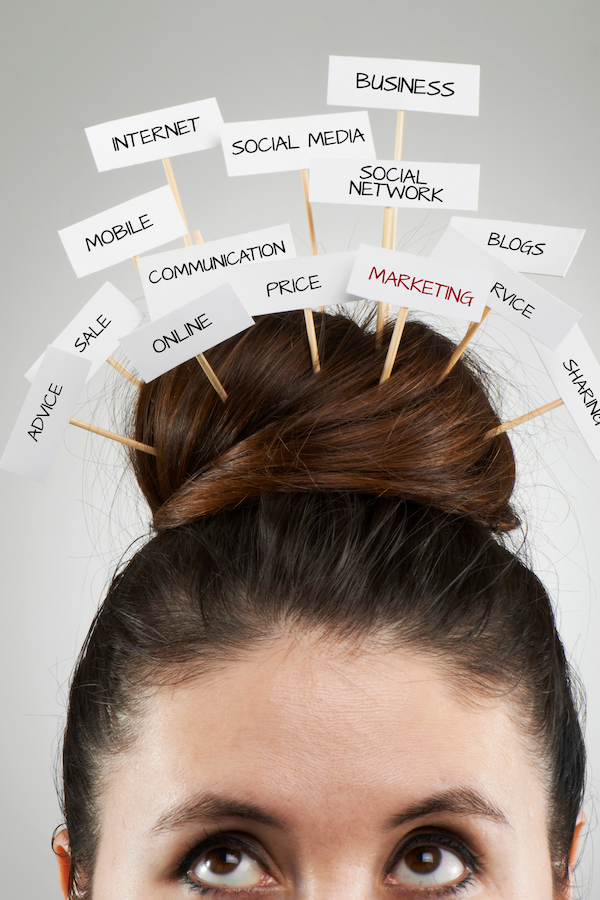 DIGITAL ADS AND DIGITAL PLATFORMS THAT ENGAGE YOUR CLIENTS
J Browning Studio helps small business owners all over the Washington DC and Northern VA area improve their business growth and internet marketing strategy. Additionally, John helps your company increase local visibility in search engines and local directories.
Lastly, we provides the marketing tools you need to beat internet competition. We'll analyze your competitors' marketing efforts and social media marketing strategies. By doing so, you will discover the SEO keywords and habits that are most likely to increase your rankings and local visibility.
Other Marketing Agency Services
Web Design & Development – If your firm lacks a web development department, hire a professional company to make sure your website is functional and attractive. If you need a new web design that is easy to manage, we'll design it for you.
Search Engine Optimization (SEO) – SEO is the process of optimizing your website to rank higher in search engine results pages.
Photography Services – Whether you need a headshot or a photo shoot for an array of products, we can style the shoot to match your brand.
"John did excellent work for us. He was succinct in his ability to translate very technical concepts into English so us not so tech savvy folks could understand clearly what we were getting into, not just with regard to web design, but also the world of SEO. From inception to completion, he was very thorough and put in the time to ensure we were satisfied at the end of the day. I would absolutely recommend him to any business looking to create or improve their existing website."
WHY A DIGITAL MARKETING STRATEGY for 2023 IS VITAL TO SUCCEED IN THE FUTURE
Digital marketing is essential to help attract customers to your website and convert them to customers but some companies and agencies act like it is 2013 instead of 2023.
Today, online marketing is all about using the latest technologies to reach your clients on the devices they use every day. It's a measurable method to ensure that new consumers notice your company, and it's also a fantastic approach to remind current customers how grateful you are for their loyalty.
Having a digital marketing plan is essential to help attract internet users to your website and convert them into customers. Today, a digital strategy is all about using the latest digital tools to reach your clients on the devices they use every day. It's a measurable method that ensures new consumers notice your company. And an approach for reminding current customers how grateful you are for their loyalty. If you're looking for someone with years of experience in digital campaigns or need any questions related to digital advertising, please get in touch with our digital marketers today!
WHY SHOULD You HIRE A DIGITAL ADVERTISING AGENCY in Northern Virginia Like ours?
Hiring your own dedicated Digital Marketing Agency can help your business grow. Our marketing group understands search engine optimization and Virginia internet & inbound marketing. Your dedicated Contract CMO will help you set goals, create a strategy, and execute it flawlessly.With our agency, you'll get a dedicated Chief Marketing Officer to keep you updated with the latest changes in technology and digital marketing best practices, so you can focus on what you do best – running your business.
Need a boost in your marketing strategy? Hire a fractional CMO.
If you're feeling bogged down with the day-to-day tasks of marketing your business, it might be time to consider hiring a fractional CMO. That's where we come in! We are a team of experienced marketing professionals who can help take your business to the next level. Our services include developing and executing marketing plans to creating and managing social media campaigns. We can also help with website design, SEO, and branding initiatives. So if you're looking for a boost in your marketing strategy, contact us today! We would be happy to discuss our services with you further.For numerous reasons, digital marketing is vital to businesses.
DIGITAL ADVERTISING TACTICS ARE CHANGING RAPIDLY
Digital marketing itself is constantly evolving, so it's best to find an agency that will meet your business needs into the future. The best way to see one of these companies is by asking friends, colleagues, and other businesses you trust for their recommendations.
HIRE A MARKETING PRO NOW
Don't Let Your Competition Win the media marketing game
Hiring a digital marketing company will help you grow your brand and make good first impressions with potential customers. However, it's important not to wait too long before hiring an agency because it could cost you in the long run.
Other companies may take your place on top search engine rankings if you hesitate. But, unfortunately, they may also gain the attention of your target audience, which could hurt your business.
A digital marketer can assess your needs and develop a plan for success. For example, entrepreneurs who are just starting their businesses usually have limited funds to invest in marketing efforts, so an agency will bring down costs by combining services or creating complementary offers that promote the agency and the business.
The best time to hire an agency is when you have a good idea of what you want and need from them. That way, you can avoid any potential conflicts or misunderstandings.
When it comes to your business's digital marketing strategy, don't wait until later to hire a professional – do it now!
WHAT IS DIGITAL MARKETING?
Digital Marketing is the process of promoting your business growth through
social media
, email marketing,
search engine optimization
, and other online methods. It's all about attracting customers to your business by reaching them on their devices. Digital marketing has become so vital that it's essential to have a professional take care of it for you.
The importance of marketing is evident, but what are the best ways to go about it? It's one thing to understand that you need help with this aspect of your business; it's another to know who can provide you with the services and expertise necessary. Our team of digital marketers has years of experience running digital marketing campaigns, so we're here to answer any questions or concerns you may have.
WHAT ARE THE BENEFITS OF DIGITAL MARKETING?
There are many benefits to using digital technologies to attract customers and increase sales. Digital marketing companies can also help your business get found through online marketing tactics and take advantage of social media sites like Facebook and Twitter to get in front of more customers. Think about all the ways you've interacted with a company recently. The chances are that you've noticed advertisements on the internet, you've checked your email for deals, or you follow a business page on Facebook.
These are all examples of how digital marketing efforts attract customers and increase sales. In addition, there are many different technologies and features that digital channels can help you with, including:
• Having the ability to list your business information in search engine results pages (SERPs) – notably Google. Here are some tips on how to have a successful SEO campaign.
• Promoting products through email newsletters, social media posts, text messages, blogs.
There are many benefits to using digital marketing channels to attract customers and increase sales. Digital marketing can also help your business get found online through search engines and take advantage of social media sites like Facebook and Twitter to get in front of more potential customers.
Here are some tips on how you can have a successful SEO campaign:
Create compelling brand awareness that is engaging, informative, or entertaining
Leverage the power of video
Optimize for mobile visibility
Use keywords effectively
Make sure your website loads quickly
Don't over-optimize
If all these sound overwhelming, instead reach out today! Our marketing experts will provide you with affordable solutions tailored to your needs. In addition, we'll work with you every step of the way to ensure that you're able to take advantage of all the great benefits digital technologies have to offer.
INBOUND MARKETING VERSUS DIGITAL MARKETING
Digital marketing is more than just online advertising. It includes
SEO
, PPC, social media, email marketing, and anything else you can do to reach your target market online.
Inbound marketing is about creating quality content that will attract people to your site. Once they're there, you can use digital marketing techniques to convert them into customers.
Inbound marketing is more holistic, while digital marketing is more targeted. As a result, inbound marketing is a better choice for businesses that want to create a customer relationship. In contrast, digital marketing is better for companies that want to get more customers in a shorter amount of time.
When you start with a digital marketing strategy, you can choose between inbound or digital marketing channels. The main difference is that inbound marketing pulls people towards you, while digital marketing pushes your message out to them. In reality, the two work well together.
DIGITAL MARKETING AGENCIES TYPICALLY HAVE DIFFERENT PRICING STRUCTURES
When considering which marketing agency is right for you, it's essential to understand its pricing structure. We offer a free consultation so we can assess your needs. After that, we will give you a proposal with a breakdown of the services we plan to provide and the associated costs.