WORDPRESS WEB DESIGNER
Affordable Website Design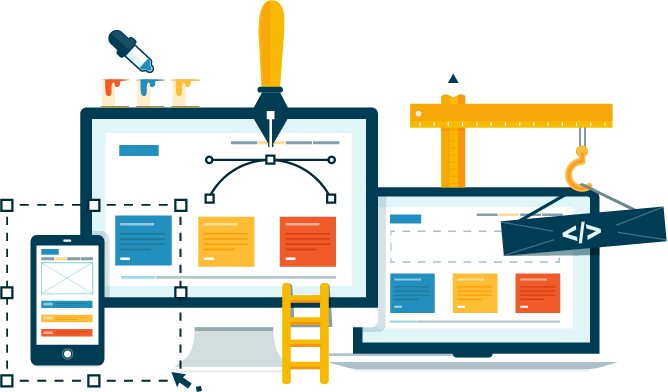 Customized Website Designs with DIVI WordPress Page Builder
Let J Browning Studio create a visually stunning web design specifically for your industry or profession. A website design built to wow your customers or clients!
Mobile Friendly and Responsive WordPress Design
Our Web Design Process
J Browning Studio creates interactive WordPress web designs for small companies near Washington DC and Northern VA.  All designs are based on the latest trends in modern webpage design and WordPress website development.
Hiring a WordPress Design Expert like John Browning can save your firm a lot of time and money by reducing the duplication of effort.  J Browning Studio has all of the webpage design and development skills your company needs to market your products or services on the web.
Questions, Inspiration, Research and Trends
Before writing a web design proposal, we ask clients questions and suggest they look on the internet for web design inspiration. We examine other websites in their industry for ideas. After collecting the information, we'll write a web design estimate based on the scope of work needed to implement the new design with pricing to suit their budget.  See our Pinterest page for
Web Design Trends & Inspirations
.
Web Design Implementation
All website designs are SEO friendly. We build creative responsive website designs customized to look perfect on any device (desktop, mobile phones and tablets).  Additionally, every webpage design layout follows the standard web design best practices and principles used in the industry. Every design is built to last with every update but most importantly your customers will love using them.
Website Launch
Once the testing phase is complete a fully optimized SEO friendly and Mobile friendly responsive WordPress design is loaded onto your company server. All webpages and assets will be transferred to your live domain.
Responsive Web Design Proposal
The WordPress responsive web design proposal explains the design layout and includes a wireframe illustration of the new website layouts. A website mockup is created to give the client an idea of how the different layouts for the pages, web store, and blog will look. A web design proposal may include other services like WordPress Web Hosting, and Logo Design.  And SEO and Online Advertising management is also available.
Website Testing
Every webpage, every image, and all the html and CSS coding are tested in a variety of browsers and internet devices before launching it on your company website. The website and images are optimized to load speedily and smoothly on a client's website.
OTHER WEB DESIGN SERVICES &
AFFORDABLE LANDING PAGE PRICING OPTIONS
CAN BE PURCHASED SEPARATELY OR AS PART OF PACKAGE
EVERYTHING YOU NEED TO BE AN ONLINE DIGITAL MARKETING SUCCESS!
J Browning Studio has affordable website pricing on website maintenance & design services to fit every budget. We can also help you create a Search Engine Optimization (SEO) strategy and/or a Search Engine Marketing (SEM) campaign in Google Ads, Bing, or Facebook.
Special discounts are given to non profit organizations and political candidates.
Call 202-838-6577 and speak to a web design specialist and setup a Web Design consultation!
WordPress CMS Installation Service
Landing Page Design Service
Website Maintenance
Email address Hosting & Maintenance Service
Customized Design of Lead Generating Contact Forms
Customized Design of Email Signup Form & Optins
Customized SEO Plugin Installation Service
Web Forms Development Service
Logo Design Service
Account setup – Bing Webmaster Tools
Account setup – Google Analytics and Google Console
Sitemap Creation & Submission to All Major Search Engines
Social Media Account Design
Logo Design Services
J Browning Studio creates small business logos that works as well online as it does in print materials.
A good logo design establishes your company's visual identity. John Browning is a branding expert who will create a logo that represents what your business does.
John Browning will create a vector logo for you that is easy to produce in a variety of sizes.
By using the right fonts and imagery, John will give your business that sharper look customers expect.