EMAIL MARKETING AGENCY
We provide email marketing strategies that get results and encourage customer loyalty
Marketing emails can be a powerful tool for small businesses. It's a great way to stay in touch with customers, promote new products or services, and build relationships with potential customers. But it's essential to develop an email marketing strategy that will help you achieve your goals.
What you should do before launching an email marketing campaign
Here are some email tips for creating effective email marketing campaigns.
1. Choose the right target audience
When creating your email marketing campaign, it's essential to target the right audience. You want to make sure your messages reach the most likely people interested in what you have to say. Segmenting your list into different groups based on demographics or interests can help you accomplish this.
2. Create a valuable content marketing strategy
When customers subscribe to your emails, they're signing up to get valuable information. So make sure you provide it! But you don't have to write long-winded blog posts or guides for this strategy to work. You can also include quick tips, interesting facts, best practices, and feature products and services.
3. Don't abuse your email subscribers' trust and customer data
Before sending out emails, think carefully about how often you send them out. Many of your subscribers may be seeing emails from you for the first time after receiving an offer on a new product or service that caught their eye. It's important not to let these initial messages turn into spammy sales pitches that will drive people away.
4. Include links in every email
Email marketing is no longer about sending out messages and hoping they get noticed. Instead, you need to ensure that each message includes a link where subscribers can learn more or take action (i.e., sign up for a service or purchase an item). If possible, include different links throughout the email, so subscribers have other options when deciding how to engage with your messages.
5. Optimize messages for mobile devices
More and more people are checking their email on mobile devices. That's why it's important to create messages that will work well with smaller screens. For example, shorten the width of your emails, include larger text, and use fewer images so people can focus without being distracted by elements that are difficult to see or interact with on their smartphones.
6. Include contact and unsubscribe information in the email footer
When creating an email footer, it's important to include basic contact information and links to your website and social media pages. You may also want to have a brief message about your company or what you offer. The footer is the perfect place to remind subscribers to update their subscription preferences or unsubscribe from your list.
7. Tone of voice
The tone of email campaigns is essential because it helps you connect better with your audience, increasing customer satisfaction. But if you don't have an effective digital marketing strategy behind it, then sending emails will do nothing for you except waste time and money.
What you should do after an email marketing campaign has been sent
1. Keep track of emails that generate the most traffic
It can be challenging to tell which messages resonate with your audience and drive more people to your website if you're just getting started. Keep track of the email messages that receive the most engagement so you can use them as a benchmark for future campaigns.
2. Different Test messages for Email Marketing Strategy
Before sending out emails, it's a good idea to test them on a small audience. Testing will help you see which messages have the best click-through rate versus unsubscribe rate so you can refine future campaigns, making sure they have the most significant impact possible and generate sales. 
3. The best time of day to send a marketing email
The best time to send your email campaigns depends on several factors including: bell's Response.
Generally, you want to send your marketing emails in the early morning or late evening. This is called "the sweet spot" for email delivery and people are more likely to open their inboxes at those times.
If you're sending an email about discounts, then it might be best after lunch when people are starting their work day and before dinner when they have some time left over before getting back into a busy schedule. It's also not a bad idea during these hours because there may be less chance that someone will delete your message without reading it due to higher rates of distraction (like checking social media). The only downside with this time period is that many customers will consider any messages sent between 11am – 2pm spamming them.
Campaign Reports
Track your metrics Always keep track of how many people are opening, clicking, and unsubscribing from your emails so you can gather essential data on what's working (and what isn't). Don't be afraid to change things up if the results aren't as good as they could be. Test out different ideas and strategies until you find the formula that works best for your brand.
To ensure your campaigns are effective, use analytics tools like Google Analytics. By analyzing the information from these applications, you can understand which channels drive more traffic and conversions so you can fine-tune future campaigns.
Email Marketing Software & Tools
Several different email marketing tools are available. In addition, all email service providers have features that make it easy to create, send and track your campaign performance.
1. MailChimp
This email marketing platform is excellent for small businesses to create professional-looking email newsletters. It offers a wide range of templates and allows you to track the results of your campaigns. They also include easy to use drag and drop editor.
2. Constant Contact
This tool is perfect for businesses that want to create email marketing campaigns quickly and easily. It offers a wide range of templates and allows you to track the results of your campaigns.
3. AWeber:
This tool is perfect for businesses that want more control over their email marketing campaigns. It offers a wide range of features
As an email marketing service provider, we know how important it is for every email campaign to be successful. But with so many rules and regulations surrounding email deliverability, it's also essential to make sure you're staying up-to-date on industry standards when designing each message from scratch or testing new formats that could save you time in the long run.
Growing Your Email Marketing Campaigns List
List size is always a top concern when creating an email marketing strategy. After all, the more email contacts you have on your list, the more opportunities you have to sell your products or services. However, growing your list size can be difficult, especially if you're unsure how to go about it. So here are a few email marketing tips for increasing your list size through content upgrades and other strategies:
1. Offer content upgrades
One of the best ways to increase your list size is to offer content upgrades. These promotional messages provide readers with additional content in exchange for their email addresses. For example, you could create promotional emails that offer a PDF version of an article or an exclusive video tutorial.
2. Use lead magnets
Another great way to increase your list size is an email marketing company that gets results. So let us work with your business to design effective campaigns that will resonate with your target audience and grow.
3. Email Subject Line
The subject line of an email message could determine whether or not it gets opened.
64% of People Say They Open an Email
Because of the Subject Line

– Chadwick Martin Bailey
That's why it's essential to include one that accurately reflects the content of a campaign and encourages readers to take action. The subject line of an email message could determine whether or not it gets opened.
4. Use personalization
Personalizing each email with a subscriber's name can dramatically increase open rates. This makes each message feel more authentic and adds a sense of familiarity to the email.
5. Understand what your subscribers want
It can be challenging to grow your list size without knowing your target audience or what they want from you. So make sure you know these details.
6. Always ask for permission
When asking people to subscribe to your list, always make sure they know they can opt-out at any time. Avoid using phrases like "Enter your email address if you'd like to receive updates from us," and use language that states the purpose of collecting contact information clearly and concisely. You should always have an unsubscribe link included in the email footer. Many customers may do not like receiving unsolicited emails.
7. Include a call to action in your email campaign
Best practices for a successful email marketing campaign dictate including a call to action that is clear, concise language that tells subscribers what you want them to do when they receive your email. Avoid generalized requests like "Click here" and always aim for specific calls to action like "Sign up for our newsletter." Instead, use a particular call to action that gives readers direction.
Utilize social media
According to HubSpot, sales generated from email marketing efforts are more than three times as profitable as those generated from social media. But not everyone has the time or talent to create a successful social media plan for their business. So work with your team to see how you can use Facebook, Twitter, and other platforms to support your email marketing efforts.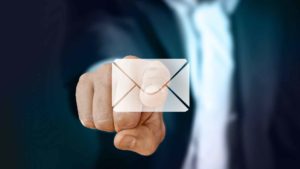 WHAT OUR EMAIL MARKETING AGENCY CAN DO FOR YOU
Email marketing can help your business reach new customers and keep in touch with existing ones. However, delivering relevant content to new subscribers is not always easy, that's where we come in. We'll help you develop an effective email marketing campaign that provides sales.
Give us a call to help you start your first email marketing campaign or help you manage your existing email campaigns, or help with other marketing channels.