Building A Great Footer Layout Using Divi Theme Builder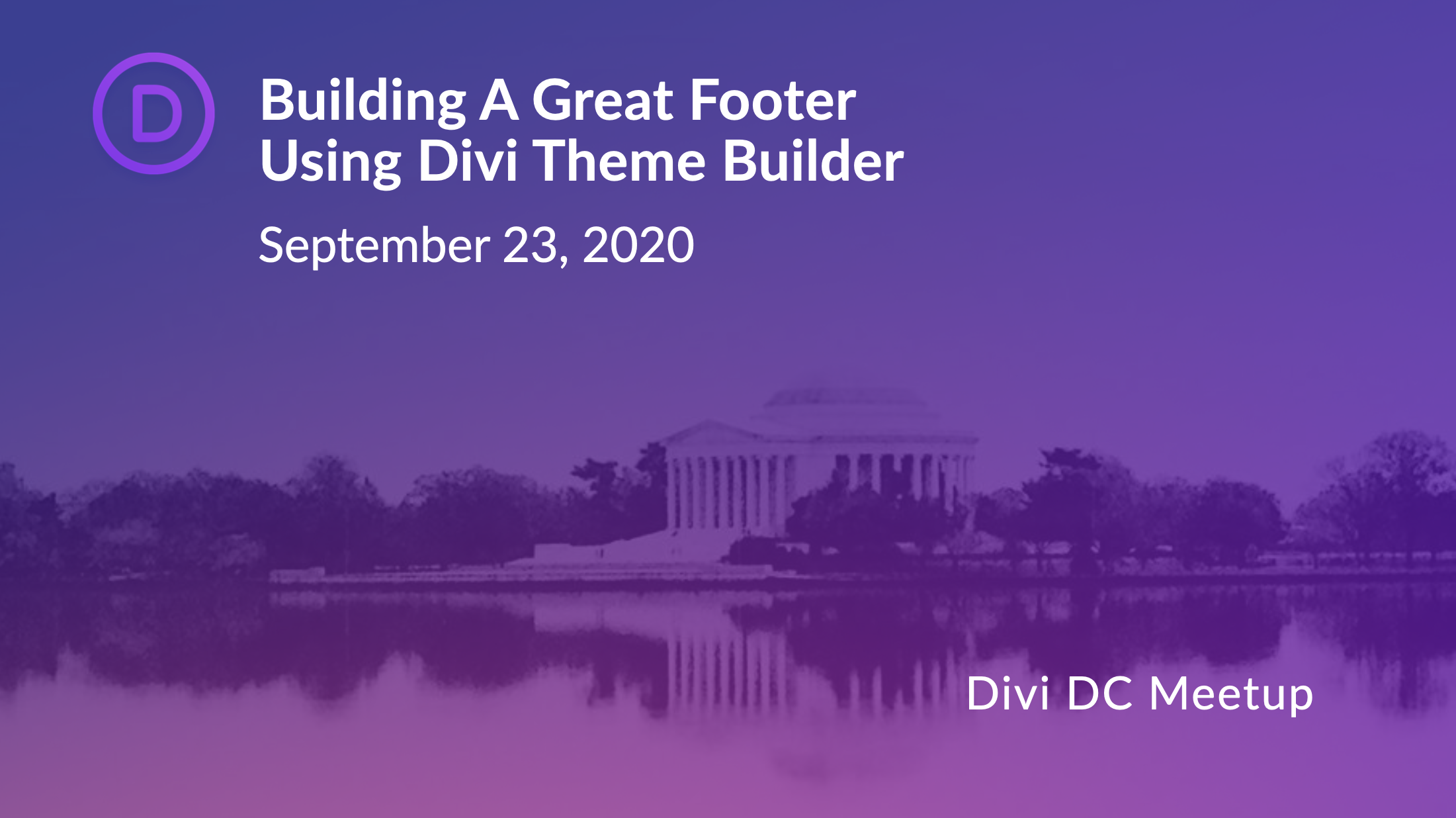 J Browning Studio is a proud sponsor of the new Divi DC Meetup group.
Whether you're an expert or a beginner, come join our group and share your experience building beautiful divi footer layouts using the DIVI Theme Builder.
Every website needs a footer, but what is the best way to add it to your website? Sometimes all you need to repeat on a web page is one line, but when you have several links, forms, and other details, you can create a custom footer using the Divi theme builder.
We'll start by reviewing where the necessary operations for building footers are found in WordPress. Then we will get to know how to create a customized footer using the Divi Theme builder.
Towards the end, there will be time to network and possibly help those who have a specific issue related to building footers using the Divi theme builder. We'll also provide an opportunity to share the most recent DIVI web designs we've created.
The meeting starts at 7pm on Wednesday September 23, 2020.